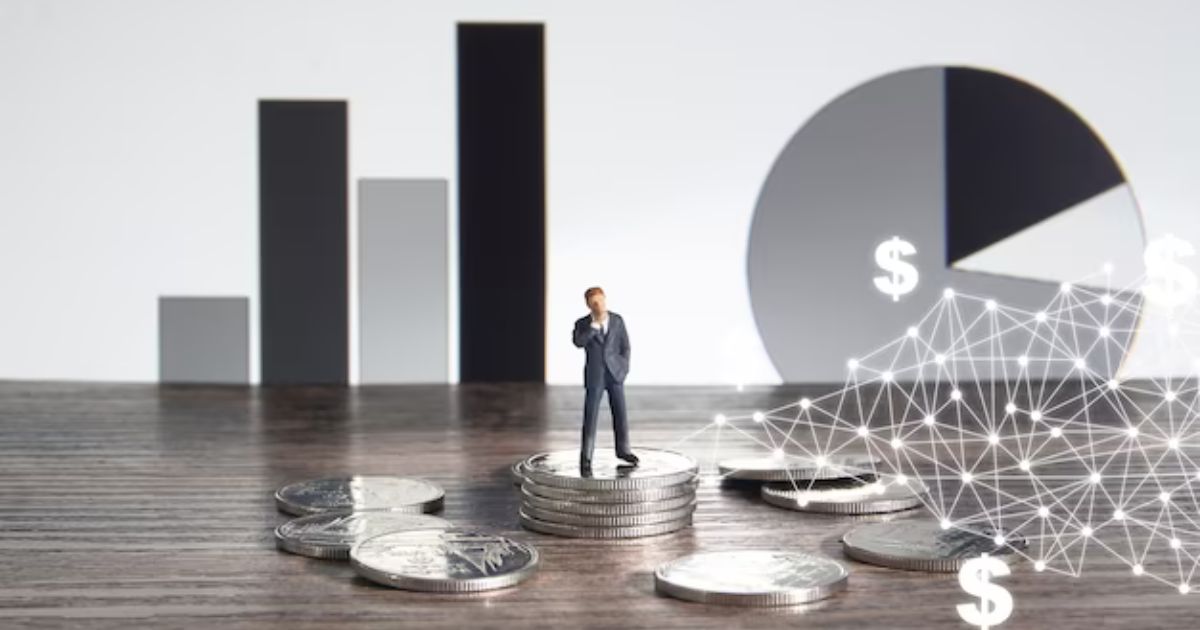 Efficient financial management is the mainstay of any successful business. Whether you're a seasoned financial expert or a small business owner with no accounting knowledge, managing your finances can often be challenging. This is where Olivo Technology steps in as your trusted ally, simplifying and streamlining financial management.
As businesses grow and expand, so does the complexity of their financial operations. The need for precision, automation, and flexibility in financial management becomes paramount. This blog explores the power of Olivo Technology and how it can transform your financial operations, from the balance sheet to bank reconciliation.
A Legacy of Success
Before we dive into the details, it's worth acknowledging the legacy of success that accompanies Olivo Technology. Since 2010, this platform has been simplifying invoicing and financial management for countless businesses. Hundreds of satisfied clients have achieved financial efficiency.
Olivo Technology is a comprehensive solution designed to enhance the financial health of your business. It offers an array of features that empower you to master your finances and optimize your operations. Let's embark on a comprehensive journey exploring its features and the value it brings to your business.
User-Friendly Interface: Financial Management for All
Olivo Technology believes that financial expertise should not be a prerequisite for effective financial management. The platform offers a user-friendly interface that simplifies financial management for all. Even if you're just starting out in the business world, Olivo Technology provides a welcoming environment to navigate the complexities of finance.
Effortless Automation: Save Time and Effort
Automation is at the heart of Olivo Technology, streamlining numerous tasks that can be time-consuming and prone to errors when done manually. Consequently, handling tasks like invoicing, subscriptions, and payments becomes more efficient and accurate.
With automation in place, you can focus less on the nitty-gritty of financial management and more on growing your business, achieving your goals, and even taking well-deserved breaks, all without compromising the quality of your financial records.
Cloud Advantage: Manage Your Finances Anywhere
Flexibility is paramount in today's fast-paced world. In a dynamic business environment, meetings occur not only behind a desk but also on the move, during business trips, and even during well-deserved vacations. The cloud advantage enhances this flexibility, allowing you to oversee your finances from virtually anywhere. Consequently, you can seamlessly collaborate with your team, make critical financial decisions, and maintain control of your business, all with the convenience of your device in your pocket.
Professional Invoicing: Impress Your Clients
Your business's image and reputation hold significant importance. Olivo Technology provides online billing software, which, in turn, assists you in crafting professional, polished, and personalized invoices. These meticulously designed invoices not only convey the excellence of your business but also serve to strengthen your professional image. As a result, you can effectively impress your clients with invoices that reflect the quality of your products or services.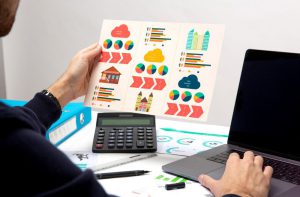 Comprehensive Finance Modules: A 360-Degree View of Your Finances
The financial side of a business often resembles a complex puzzle. However, Olivo Technology takes pride in offering comprehensive finance modules that encompass every aspect of your financial management.
From maintaining the trial balance to creating income statements and generating balance sheets, these modules provide a 360-degree view of your financial health. Such comprehensive insight proves essential for accurate financial tracking, analysis, and informed decision-making.
Efficient Day Book and Cash Book: Simplify Record-Keeping
Financial records can become complicated, particularly in businesses with numerous financial activities. However, this challenge is effectively addressed by simplifying record-keeping through efficient day books and cash books. These tools categorize various financial activities for easier management, making it simpler to navigate through your financial records and quickly find the information you need.
Expense Control Approach: Increase Profits
Effective expense control is an often-overlooked yet vital aspect of financial management. However, Olivo Technology supports this approach from the very start with a powerful budgeting feature.
Budgeting serves as the first step toward identifying and reducing expenses to increase profits. By having a clear overview of your budget, you can allocate resources more effectively, cut costs where necessary, and ensure your business remains financially healthy.
Bank Reconciliation: Precision in Financial Records
Bank reconciliation can be a tedious task, yet it's a crucial one to ensure your bank account aligns seamlessly with your financial records. In this regard, our ally streamlines this task, bringing precision to your financial records. This precision is essential not only for accurate financial reports but also for maintaining a clear financial picture of your business.
Multiple Currency Support and Budgeting: Global Financial Operations
It's common to have customers who prefer to pay in their local currency in today's global marketplace. Therefore, by offering multiple currency support, this feature ensures that customers can make payments using the currency they are most comfortable with, increasing their satisfaction and trust in your business.
Furthermore, budgeting within Olivo Technology is a breeze. By efficiently planning your spending, you can ensure that your financial resources are allocated optimally, ultimately helping your business thrive.
Multiple Branches and Cost Centers: Scalable Financial Management
If your organization has expanded to include multiple branches, Olivo Technology simplifies the management of these diverse locations. While managing multiple branches can be a daunting task, cost center distribution within Olivo Technology ensures that the allocation of costs is accurate. Consequently, you can monitor and manage expenses effectively, ensuring that each branch operates efficiently and contributes to the overall success of your business.
Auto Year-End Process: Seamless Financial Statements
At the end of each financial year, businesses must complete a series of accounting procedures that are vital for generating financial statements like balance sheets and profit and loss statements. These statements are essential for evaluating your business's financial health and making critical decisions.
Moreover, this year-end process is automated, making it significantly easier and less time-consuming. As a result, you can trust that your financial statements are accurate and up-to-date, allowing you to have a precise view of your business's financial health.
Holistic Financial Management
Finance Modules: A Comprehensive Solution
The finance modules provide a comprehensive solution for unifying and streamlining your entire financial management process. Whether it's managing the trial balance, creating income statements, generating balance sheets, handling computations for taxes, or supporting multiple currencies, Olivo Technology offers a robust platform to ensure your financial health is always in check.
Sales Modules: Flexibility and Efficiency
The Sales Module empowers business owners and entrepreneurs with the flexibility they need to handle orders, invoicing, customer returns, and accepting customer payments with ease. Moreover, it generates reports of all sales activity, ensuring that you're always in control of your sales operations.
Purchase Modules: Streamlining the Purchase Process
The Purchase Module ensures that the procurement process is efficient and your business's resources are allocated effectively. It covers everything from creating purchase orders to managing purchase invoices with suppliers, handling the entry of goods receipts, and ensuring vendor payments are accurate and timely.
Inventory Modules: Real-Time Visibility
Efficient inventory management is crucial for businesses involved in trading, distribution, or services. Olivo Technology's Inventory Module offers real-time stock level updates, efficient sales record management, and automated stock operations. With this module at your disposal, you gain real-time visibility into your inventory, ensuring that you're always in control of your stock situation.
The Path to Financial Excellence with Olivo Technology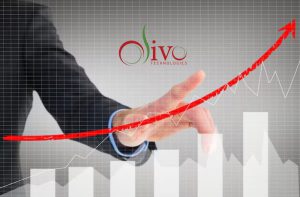 Olivo Technology offers a holistic approach to streamline financial management, emphasizing efficiency, automation, and financial control. It's not just a tool; it's a partner in your journey towards financial excellence. Consider adopting Olivo Technology as a solution to enhance your financial management and improve your business operations.