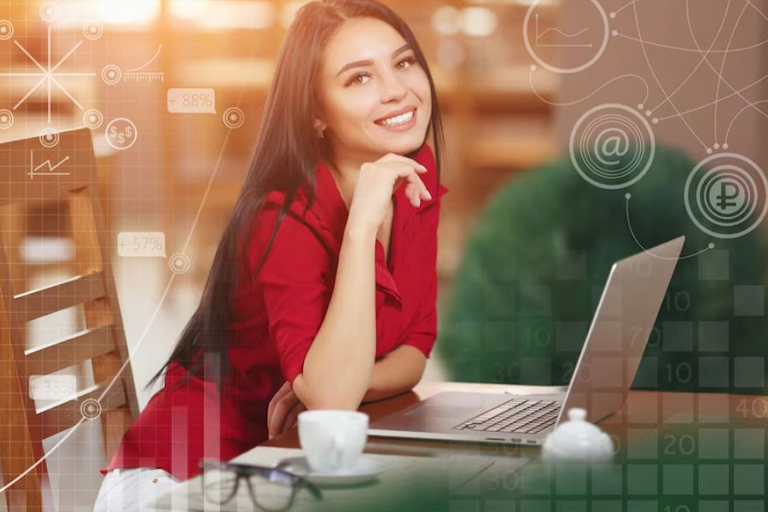 In today's fast-paced business world, small and medium-sized businesses (SMEs) face unique challenges. Managing finances efficiently is key to their success, and that's where OlivoBusiness steps in. We're the leading provider of most user-friendly cloud accounting software, designed to help SMEs simplify their finances, access real-time insights, and make smart decisions.
Founded in 2010, OlivoBusiness has a proven track record with over 13 years of experience, 100+ successful projects, 350+ satisfied clients, and 2,000+ users. Our mission is clear: to make cloud accounting accessible and affordable for SMEs.
Our secret weapon? Automation. Our software takes care of financial tasks, freeing up your time and resources to focus on what you do best. Plus, you get instant access to your financial data, ensuring you're always in the know.
But that's not all. We're always innovating, adding new features and improvements to our software. And we're here to support you every step of the way, with training, tutorials, and webinars.
OlivoBusiness is changing the game in cloud accounting for SMEs. We're making finance simple and accessible, so you can thrive in today's business world. Join us on this journey and discover how OlivoBusiness can help unlock your success.
The Financial Backbone of SMEs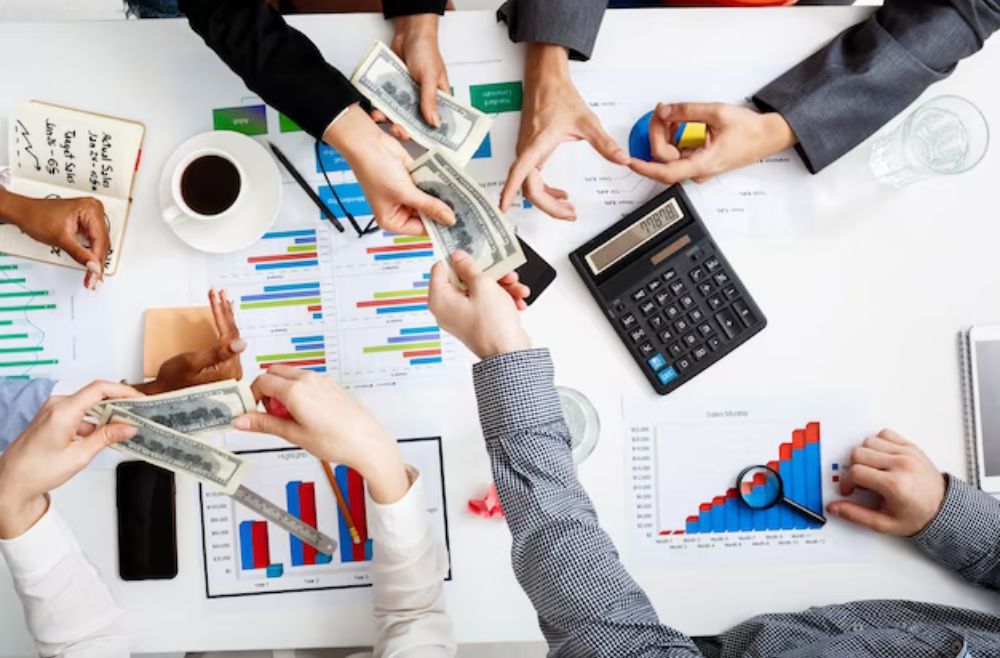 Financial management is the lifeblood of any business, particularly for SMEs. Accurate and timely financial reporting is crucial for understanding business performance, making sound investments, and maintaining financial stability. However, traditional accounting methods can be cumbersome, time-consuming, and prone to errors. This is where cloud accounting steps in, offering a paradigm shift in financial management practices.
Addressing Financial Challenges
In the dynamic world of business, SMEs face a myriad of financial challenges, from managing cash flow to navigating market volatility. To thrive in this complex environment, SMEs need to be equipped with the necessary knowledge and tools to address these challenges effectively.
This blog post provides a concise overview of the key financial challenges faced by SMEs, along with practical strategies for overcoming them:
Cash Flow Management: Maintaining a healthy cash flow is essential for the survival of any business. SMEs can adopt strategies such as invoicing promptly, offering early payment discounts, and utilizing credit facilities to ensure adequate liquidity.
Access to Funding: SMEs often encounter difficulties in accessing traditional forms of financing. Alternative financing options, such as crowdfunding, peer-to-peer lending, and venture capital, can provide valuable sources of funding for growth and expansion.
Limited Financial Expertise: Lack of in-house financial expertise can hinder SMEs' decision-making processes. Hiring financial professionals or outsourcing financial tasks can provide SMEs with the necessary support to manage their finances effectively.
Taxation and Compliance: Tax compliance is a complex and ever-changing landscape. SMEs can stay ahead of the curve by implementing tax planning strategies and utilizing tax preparation software.
Cost Management: Controlling costs is crucial for profitability. SMEs can identify areas for cost savings by tracking expenses, negotiating with suppliers, and implementing cost-cutting measures.
Market Volatility: Adapting to changing market conditions is essential for business resilience. SMEs can diversify their product offerings, conduct market research, and develop contingency plans to mitigate market risks.
Our Business Approach
OlivoBusiness and OlivoERP are guided by a customer-centric philosophy, understanding the unique needs of SMEs. Their cloud-based accounting software is designed to be user-friendly, scalable, and accessible anytime, anywhere. The software seamlessly integrates with other essential business applications, such as ERP, CRM, and e-commerce platforms, providing a holistic view of business operations. This integrated approach enables SMEs to streamline processes, eliminate data silos, and gain valuable insights that drive profitable growth.
The Benefits of Taking Control of Cloud-Based User-Friendly Accounting Software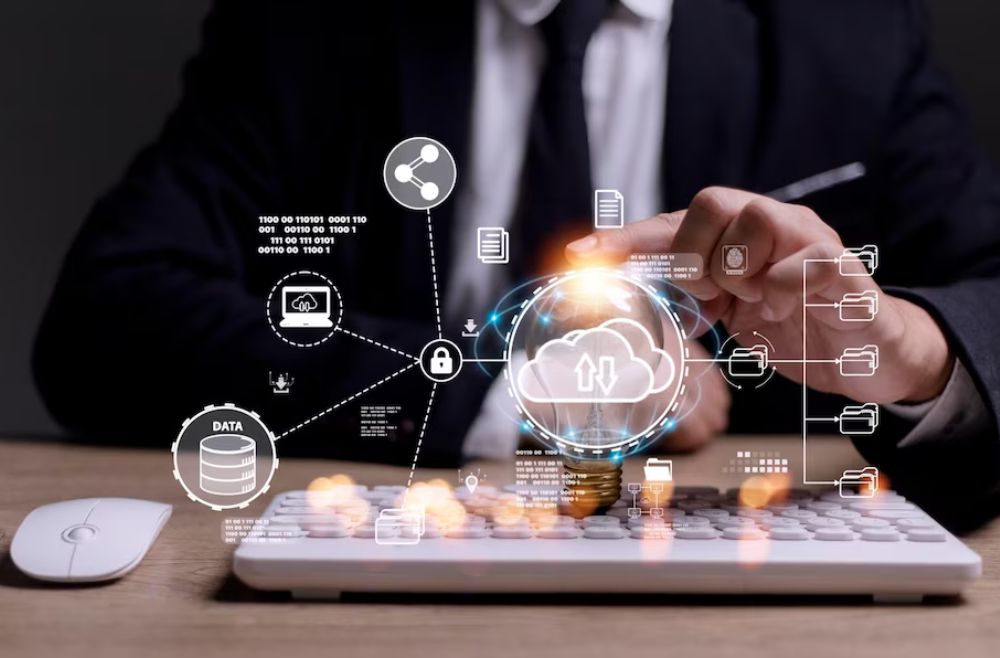 Adopting OlivoBusiness' cloud accounting solution offers numerous benefits to SMEs:
Automation and Streamlining: The software automates repetitive tasks such as invoicing, expense tracking, and bank reconciliations, freeing up valuable time and resources for strategic initiatives.
Real-time Insights: OlivoBusiness provides real-time access to financial data, enabling SMEs to make informed decisions based on up-to-date information.
Scalability and Affordability: The cloud-based solution is scalable to meet the growing needs of businesses, while the subscription pricing model ensures affordability.
Enhanced Collaboration: OlivoBusiness facilitates collaboration between different teams within an organization, improving communication and transparency.
Security and Compliance: The software is hosted on secure servers and complies with industry standards, ensuring the safety of financial data.
The Cloud Accounting Software that's Made for SMEs
OlivoBusiness' cloud accounting software is specifically designed to cater to the needs of SMEs. It offers a range of features that are essential for businesses of all sizes, including:
Invoicing and Billing: Create and send invoices, track payments, and manage customer accounts.
Expense Management: Track expenses, attach receipts, and generate expense reports.
Bank Reconciliation: Automatically reconcile bank statements with accounting transactions.
Financial Reporting: Generate reports on income, expenses, balance sheets, and cash flow.
Inventory Management: Track inventory levels, costs, and sales.
Project Accounting: Track project costs, budgets, and profitability.
Automating and Streamlining Accounting for SMEs
OlivoBusiness' cloud accounting software automates many of the manual tasks involved in accounting, such as data entry, invoice processing, and expense tracking. This frees up valuable time for SMEs to focus on their core business activities. Additionally, the software's user-friendly interface makes it easy to navigate, even for non-accountants.
Affordable and Scalable Cloud Accounting Software
OlivoBusiness and OlivoERP understand the importance of budget-friendly and scalable solutions for businesses of all sizes. Their flexible pricing plans and scalable ERP software ensure that businesses can get the most out of their investment, without being locked into expensive contracts or upgrades. This approach empowers businesses to grow at their own pace, adding new features and users as needed.
Trusted by Industry Leaders
OlivoBusiness has a proven track record of serving a diverse range of SMEs across various industries. Its cloud accounting software is trusted by industry leaders, including startups, retail businesses, e-commerce stores, professional services firms, and manufacturing companies.
A Bright Future for SMEs
OlivoBusiness is poised to shape the future of cloud accounting for SMEs. Its unwavering commitment to innovation, customer satisfaction, and continuous improvement will drive the development of groundbreaking solutions that enable SMEs to thrive in the ever-changing business landscape.
Here are some specific ways in which OlivoBusiness is shaping the future of cloud accounting for SMEs:
Leveraging Artificial Intelligence (AI) and Automation: OlivoBusiness is actively exploring the use of AI and automation to further streamline accounting processes and provide real-time insights to SMEs. This will further reduce manual tasks, allowing business owners to focus on strategic initiatives and growth opportunities.
Enhancing Mobility and Accessibility: OlivoBusiness is committed to making its cloud accounting software accessible on any device, anywhere in the world. This will provide SMEs with the flexibility to manage their finances on the go, empowering them to make informed decisions at any time.
Personalizing the User Experience: OlivoBusiness is constantly gathering feedback from customers to improve the user experience of its cloud accounting software. The company is committed to making the software as user-friendly as possible, even for non-accountants, to ensure that all SMEs can benefit from its features.
Promoting Collaboration and Teamwork: OlivoBusiness recognizes the importance of collaboration and teamwork in the success of SMEs. Its user-friendly accounting software facilitates seamless collaboration between different departments within an organization, enabling businesses to operate more efficiently and effectively.
Fostering a Community of Support: OlivoBusiness provides comprehensive customer support, training, and resources to help SMEs get the most out of its cloud accounting software. The company also fosters a community of users where businesses can share knowledge, best practices, and challenges.
Looking ahead, OlivoBusiness is well-positioned to continue leading the way in cloud accounting for SMEs. With its commitment to innovation, customer satisfaction, and continuous improvement, OlivoBusiness is shaping a future where SMEs are empowered to achieve financial excellence and business success.